Polling Notice Board
Society Notebook app makes the voting process very easy. Just create a poll, give the option, set the rules and publish for residents to vote. The residents keep notify before polling start and close to end. Create notice of polling result and share digitally society notebook notice board.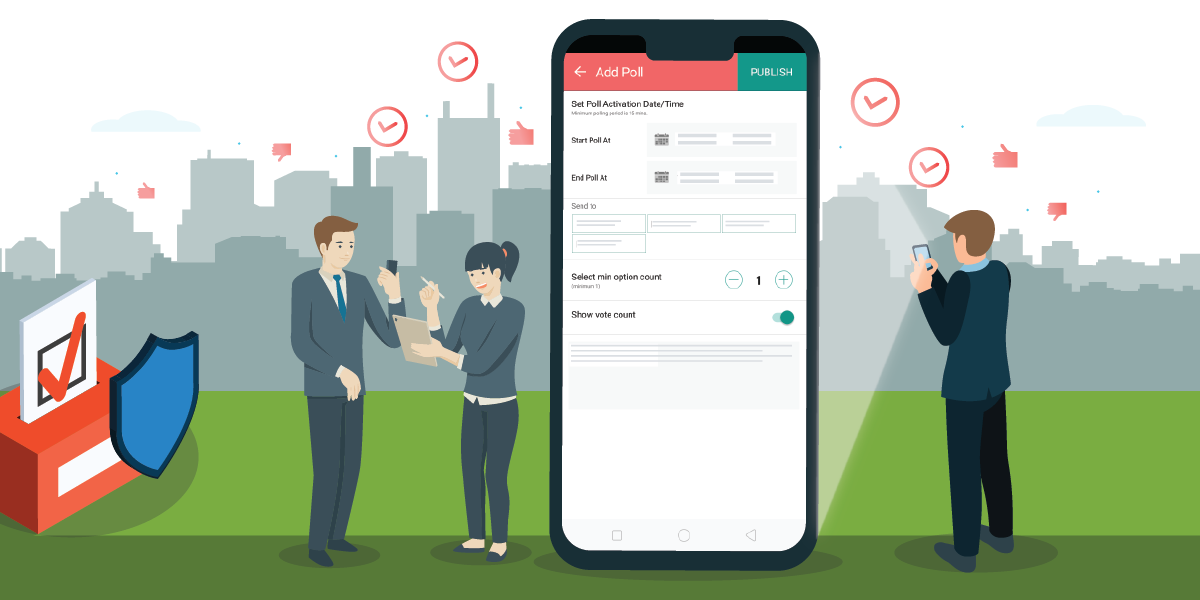 Create Poll
Use SnB digital polling and speed up the decision. Just in few steps the create poll and notify residents frequently.
Set Rules
Configure the poll rules like start and end time, instant result visible or not, single-choice or multi-choice options etc.
Broadcast Result
Publish result on SnB digital Notice Board or broadcast the result to the society members in just one click.