Document Management
Maintain all apartment and housing society related document in one place. Maintain leasing agreement of apartment and auto notification if agreement is near to expire.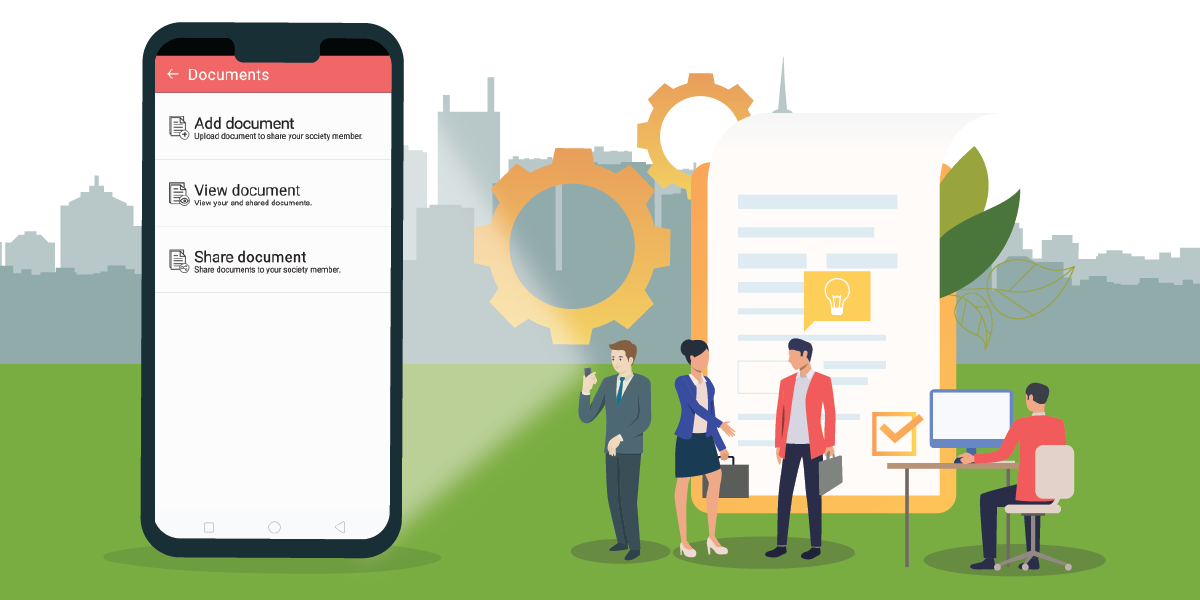 Add
Upload leasing document, event photos and other documents that need to share.
Share
Share leasing documents to the society, event photos to the other members.
Notification
Set the notification if any document or agreement is near to expire.